Cover Story of Swapnil Jain | CEO & Founder – Ather Energy Pvt.Ltd
Swapnil Jain is a dynamic entrepreneur who has made a name for himself in the Indian electric vehicle market. He is the Founder of Ather Energy Pvt.Ltd, a company that is transforming the way Indians travel by designing and manufacturing cutting-edge electric vehicles.
It produces two electric scooters: the Ather 450X and the Ather 450 Plus. Moreover, Ather Grid, a nationwide network of electric vehicle charging stations, has been constructed.
His Journey from being an engineer to becoming a successful entrepreneur motivates everyone who wants to do things they love.
He completed his B.Tech and M.Tech in Engineering design from IIT Madras in  2012. After that, he works as a  Post Graduate Engineering  Trainee for six months at General Motors.
He was always interested in renewable energy and sustainability and wanted to contribute to the cause in his way. In 2013, he decided to leap and founded Ather Energy with his college friend Tarun Mehta. His vision was to create a sustainable future by designing and manufacturing electric vehicles that were both environmentally friendly and affordable, and convenient for consumers.
The journey of Ather Energy was not easy, and he faced several challenges along the way. One of the major hurdles was funding, as electric vehicles were still a relatively new concept in India, and investors were hesitant to invest in a startup attempting to disrupt the traditional automobile industry.
"Our greatest weakness lies in giving up. The most certain way to succeed is to try just once more."
But after all of this, The first product that Ather Energy launched was the Ather S340, an electric scooter that was designed and manufactured entirely in India. The scooter was a game-changer in the Indian market, as it offered various features previously unheard of in the electric vehicle industry. The Ather S340 was the first electric scooter in India to have a touchscreen dashboard, and it had a top speed of 75 km/h and a range of 60 km on a single charge. The scooter could also be charged up to 80% in just one hour, making it convenient for consumers who were always on the go.
On January 2, 2021, Ather Energy's production facility in Hosur, Tamil Nadu, became operational. The new Ather facility can produce 1,10,000 scooters and 1,20,000 battery packs annually. Now, the company operates in 15 states and 27 cities.
Ather Energy has become a force reckoned with in the Indian electric vehicle market. The company has received several accolades for its innovative and sustainable approach to electric vehicles. In 2017, Swapnil Jain was listed in the Forbes India 30 Under 30 list, recognizing young entrepreneurs significantly impacting their respective industries. Ather Energy was also named in the Fast Company's list of the World's Most Innovative Companies in 2021.
Swapnil Jain's commitment to sustainability and innovation has not gone unnoticed, and he has become a role model for the young.
"Don't limit yourself. Many people limit themselves to what they think they can do. You can go as far as your mind lets you. What you believe, remember, you can achieve."
(Assisted By Sunny Kumar – Brutnow Intern)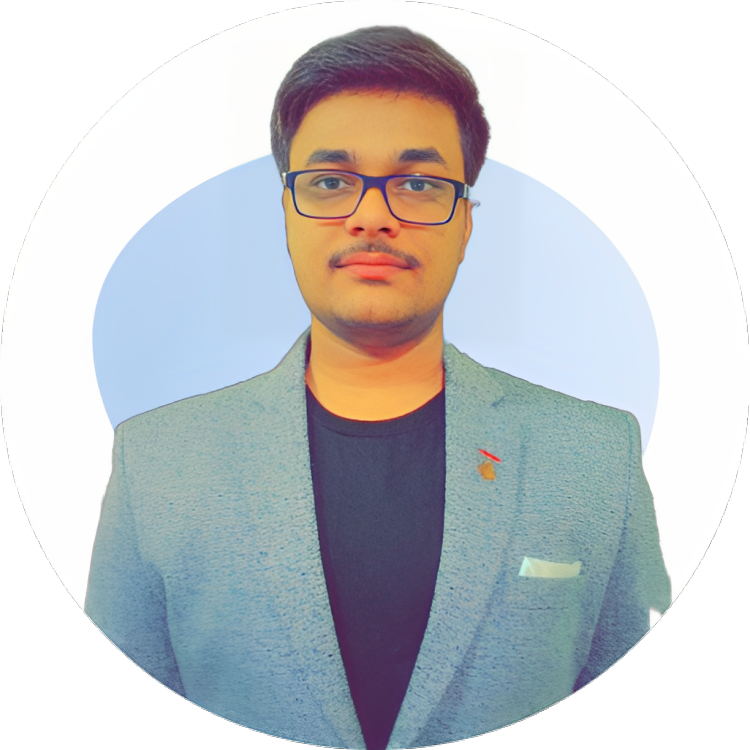 Meet Atul Raghav, a prodigious author who has taken the literary world by storm at the tender age of 18. With an impressive portfolio of six novels already published, Atul has not only showcased his extraordinary writing prowess but has also generated substantial revenue for his clients. His remarkable achievements are a testament to his talent, determination, and unwavering passion for storytelling.
Despite his youth, Atul Raghav has become a source of inspiration for aspiring writers worldwide, proving that age is merely a number when it comes to unleashing one's creative potential. His journey serves as a powerful reminder that talent knows no boundaries and that dreams can be realized at any stage of life.
Moreover, Atul Raghav's talent has not gone unnoticed by the literary community and top brands around the globe. His exceptional writing skills have led to collaborations with renowned companies, where he has contributed his creative expertise to elevate their brand messaging and storytelling. His impressive achievements were recognized and celebrated when he received the prestigious nomination for the Indian Young Achievers Awards in 2023.
Atul's ability to craft captivating narratives and deliver impactful content has made him a sought-after collaborator for brands seeking to engage their audiences in a meaningful way. Through his words, he has breathed life into marketing campaigns, brand stories, and digital content, leaving a lasting impression on consumers and driving exceptional results.
At such a young age, Atul Raghav has accomplished what many seasoned writers can only aspire to achieve. His unwavering dedication, remarkable talent, and entrepreneurial spirit have propelled him to new heights in the literary world. As he continues to push the boundaries of storytelling, there is no doubt that his future holds even greater success and recognition.