Cover Story of Vandana Tolani | CEO & Founder – Convanto.
We always strive to bring meaningful and powerful stories from India and around the world to empower and motivate our growing community. As part of this endeavour, we are covered Vandana Tolani exclusive Cover story.
Starting a business is not a cake walk . As an entrepreneur, there are several challenges  that you need to face  to become successful. Your concept needs to be unique in order to stand out amongst the competitors.
Vandana Tolani  is one such entrepreneur, who successfully accomplished her goals and rose like a Phoenix. She is an investment banker and the founder of one of the leading investment firms in India " Convanto ".
She is also a Venture Advisor with Loyal VC, the INSEAD-led Canadian VC Fund, having a core portfolio of over 160 investments in more than 35 countries. She had a partnership with GSD Venture Studios, a Silicon Valley-based Venture builder .
She has been nominated as one of the Top 10 Women Leaders in Wealth Management 2021.
Right from her childhood she always wanted to do something unconventional. She had an inclination  towards reading biographies and memoirs of entrepreneurs and business leaders to glean how their businesses started and continued making money and how they navigated moments of crisis or transformation, which  inspired  her.
She considers Vani kola as  her inspiration and she wants to follow her path of success .
"I make my own decisions about how best to operate day to day, this leads to creating a culture, a brand, and eventually, an organization".
Choosing a carrier like this was not easy for her .It demanded both time and money. One of the biggest problems faced by  most entrepreneurs is the lack of time to accomplish things, and not just simple things but a whole lot of responsibilities .She  also had to face a lot of challenges ,fund raising was one of them but She successfully arranged Funds for startups & growth-stage companies in diverse sectors like, EdTech, FinTech, Consumer B2C & B2B, AgriTech, Health- tech, Food- tech, Disruptive & DeepTech as well as non-Tech sectors. It was not an easy job but Vandana managed everything like a pro.
She had her  own Family Office in Singapore and Jakarta and this is where she started from. She started  working as an Investment Banker & Advisor to Family Offices and Angel investors in Jakarta, Indonesia, helping start-ups from a diverse background, from Fin-Tech and B2B Tech all the way to consumer startups. She worked in Singapore for almost 15 years and this is when she came up with the idea of Convanto.  When she returned back to India she started working on it .Convanto is actually a portmanteau of the words "Consultant Vandana Tolani".
It is a boutique investment bank firm with a  wide range of services aimed at enabling young start-ups – it provides them with services such as Fund Raising, Marketing & Growth Advisory, GTM strategic Advisory, and value added services such as building Investor Presentations and Financial Models. It advises small, medium, and large enterprises on raising capital, finding their product-market fit, and implementing a successful go-to-market strategy, branding strategy and brand positioning .It  helps  new enterprises in bringing money, creating value, and driving growth to help them  maximize their output .
"When I am in the driver's seat I am making the decisions on how to best steer my company into the future."
Today, Convanto is a leading investment bank. VANDANA has worked tirelessly to achieve this. She is herself responsible for planning and directing the operations at  Convanto. She creates policies, set goals and meets with potential investors and clients. She  makes pitch decks, financial models, business plans and  helps with fundraising of startups. She also involves herself  in  daily tasks  and prepares work schedules. She looks into all details of each and everything and delegate tasks to her team. She works almost 18 hours a day. Whatever she has achieved today is all because of her dedication and hard work.
"Every single person I know who is successful at what they do is successful because they love doing it".
She believes anything can be achieved, as long as you truly believe it. We led with our conviction rather than rational, because rational said it was impossible. Find something you love and do it better than everyone else. Failure is a stepping stone to greatness and we all fail.
"The fastest way to achieve success is to first help others succeed".
Brutnow Media  is committed to bringing stories from the startup ecosystem, stories that reshape our perspective, add value to our community and be a constant source of motivation not just for our community but also for the whole ecosystem of entrepreneurs and aspiring individuals.
Note: If you have a similar story to share with our audience and would like to be featured on our online magazine, then please write to us at brutnow4@gmail.com, we will review your story and extend an invitation to feature if it is worth publishing.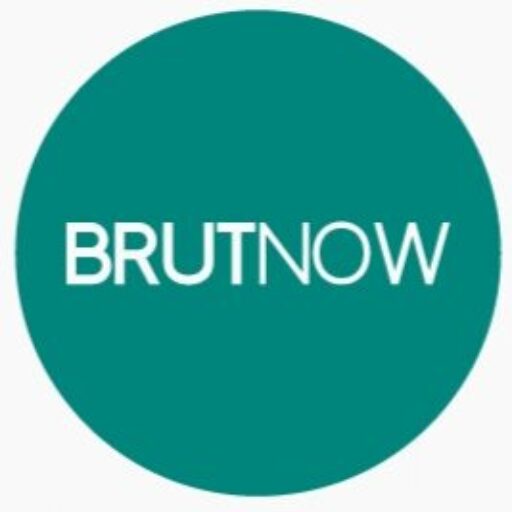 "At Brutnow media we tell you stories of change and those who dared to go the road less taken. Brutnow is a digital platform for your daily bite on what's going on in your socio-economic landscape. We give you glimpses of the entrepreneurial world and highlight young thinkers and builders who may be the next big thing. We also analysis political, economical, technological header for the current scenarios. Our stories feature conversations ,helpful resources and insights from the industry that could be the motivation and push you're looking for the company and your growth. We have interviewed and analyzed over 50+ entrepreneurs and counting , documenting their journey and struggles and their take on the future. An ecosystem of entrepreneurs"