Interview with Rashi Khanna | Honorary Chair And Founder of Ra by Rashi Foundation
We always strive to bring meaningful and powerful stories from India and around the world to empower and motivate our growing community. As part of this endeavour, we invited Rashi Khanna for an exclusive interview with us. Let's learn more about her incredible journey, her background and her advice for our growing community.
Tell us about the uniqueness of your startup. Why have you named it "Ra by Rashi Foundation"?
Ra by Rashi Foundation:
"Empathize, Energize and Empower, enable Strength at broken places with customized and sustainable solutions".  Our initiatives provide the momentum that enables changing lives and not merely touching lives. We are committed to reinvigorate social & economic well being to anyone in need. Flagship initiative is" Women facing mid life crisis" Middle aged women experience a severing relationship with a long-term partner. In addition to being emotionally wounded, women may experience a substantially reduced household income. Women in midlife tend to experience higher rates of loneliness (distress post-divorce or death of loved one or kids go away for studies). These midlife women also reported frustrated goal attainment; health is a common issue at this age.
We named it "Ra by Rashi Foundation" as our members should know their Empath. A true Empath knows how to deal with the imperfections. That is the greatest trademark.
Our success stories:
1.Old parent care
2.Meals at orphanages
3.Social indulgence
4.Entrprenuerial guidance /skill development/startup strategies.
5.Flagship initiative: Helping women fight mid life crisis.
Mail us for any query: chair@rabyrashi.in, ra@rabyrashi.com
How do you find the industry/niche that you're in?
I feel that the Welfare Industry is the need of the hour and has been working day and night for our country specially in times of distress. We at Ra by Rashi Foundation have been providing regular amenities to women, children and old parents in DelhiNCR . Our mental health experts have been hearing and talking to people who have lost jobs . We have partnered with few HR consultants and life coaches who are helping our members with free training and skill development so that they can restart work. Business men have suffered the most so our regular calls to them have been a sigh of relief. Our industry is doing its best but I still feel there is a lack of empathy, hence we are more strong with our ideas of bringing a change to this industry.
What gets you out of bed in the morning i.e. what's your source of motivation?
My source of motivation is that one smile ,I can give to the one who needs it the most. I aim to provide strength at broken places. My inspiration is my Guru who has helped me evolve as a person from the age of 15yrs.Being a spiritual woman I feel Love is something that always move mountains. People speak a lot but I usually watch their actions when it comes to business and work. My vast experience of this painful world and regular spirituality lessons helps me in my vision and mission. The universe has chosen me to bring the change & I am passionate about it totally.
What challenges/obstacles did you face in your journey so far?
My biggest challenge has been "Women playing the victim" This one mistake that a woman can make is wasting years of her life waiting for someone else to give her growth she deserves. I faced questions from families who never let the woman in need to grow her skills, business and emotions. They never helped them financially to enhance their social network rather mocked and pushed them. This was painful in the initial years. One more challenge that I faced was of raising funds . That restricted me many times from doing good to needy as we had limited resources.
How do you handle the pressure and manage stress?
My every day morning statement "I feel to heal -I have the power over my mind not outside events. Realize this and you will find strength". My daily regime of meditation(spiritual class),yoga and talking to my plants are my stress busters. The more real I am the less pressurized I am .I remind myself each moment that I need not fit in the rules to help people.
What is one strategy that you believe has helped you grow as a person/startup?
One strategy as a band and marketing expert that I use for myself is" I share my story to sell more". People connect with stories and that too real empathy stories. No one wants to buy bookish gyan. Each character has a long story of experience in this difficult world. If one can connect they will stay forever. So I brand my story and trust me it works. I am a mid life woman facing many crisis and yes , I have messed up many times. I just share the real story. This is hyper empathy for me. This makes me the larger person than this life ,also helps me add value to the cause I am working on.
In your opinion what are the keys to success?
My success mantras:
1.Real women are never perfect and perfect women are never real.
2.Never leave your childhood friends, they know you the best.
3.Integrity and conscious goes to grave ,keep it clean.
4.Sufferings are real so always be kind .
5.Know the real you as that will get you success: I am born as a giver ,less as a
taker, so that is my success story!
6. Listen to your heart always as brains are selfish .It kills the hyper empathy so best to avoid.
Where did the idea to start something like this come from? Please also talk us through your background and your journey as an womenpreneur?
May be I was born to be an empath, Except I realised it later. My failures are my strength. Born in a business family settled in Lucknow, managing business was in my genes. My parents gave me enough freedom as a child to incubate my own personality. As a trained Bharatnatyam dancer, I finished my 4 levels in classical vocals with many certified art and pottery courses to my forte. As a child, I was always strong headed and was involved in charity and fundraising initiatives at school & college level. My initial schooling was at La Martiniere girls college, lko and finished my later years at Army Public school, that gave me a vast culture exposure. As I finished my PGDPR from Lucknow university with my thesis in Terracotta industry, I immediately set up my unit in the village Chinhat, Lucknow. That was the turning point, when I realized that I could sell anything due to my humble marketing skills. Being in the b2c selling and manufacturing business was my forte. With Pottery, art as my talents I was able to strategize sales. Exhibited with Lalit kala Academy regularly to get more exposure.
I got married to a business man in 2000 , I was forced to shift my base to Delhi, and had to leave my business back in Lucknow. That is when I realized it wasn't easy to shift business to bigger cities even 20 years back. Things got worse as I got no support and by this time I had my only son in my life. Things looked bleak again as responsibilities grew towards the family. No one understood that I wanted to get back to work. Finally my business mind started working on lines of setting home based chikankari studio at home. It didn't work out though and I decided to take up a job with a wedding planning company. One good thing that I learnt early during this phase was that CHANGE is CONSTANT AND ONE HAS TO LEARN TO MAKE THE MOST OF IT!
Till 2014, I was constantly in jobs but finally started working as an Incubator with early learning centers in Delhi. Working as an incubator and consultant who helped in Developing a Brand and Generate sales for early learning centers, helped me grow as a person. Just to make it more difficult, I got ill with palsy and had to leave everything to be at home. Difficulties always taught me to fight them even harder. That was a turning point.
Why did you choose entrepreneurship over a job?
THE ENTREPRENEUR IN ME DIDNT LET ME SETTLE FOR LESS.ONCE AN ENTREPRENUER ALWAYS AN ENTREPRENUER. HENCE I DECIDED TO QUIT JOBS FOR GOOD AND START WITH MY OWN IN 2015.
As the founder of "Ra Stores" it clicked for me. Back home in lucknow our family welfare trust would help women learn embroidery and stitching. I started selling those precious hand made chikanakri apparels and accessories. Time was just right when I started exporting Chikankari apparels all over the world. It just clicked…
My focus has always been on doing good work and little did I realize that in this world people will always question your turnovers. That is when I wanted to turn the tables.
For me as the Founder-TRUSTEE-CHAIR of RA BY RASHI FOUNDATION ,my dream project of helping Women facing mid life crisis came into being .I believe in hyper empathy and always feel deep about issues. No one ever heard me except my husband, who is one of the trustee of Ra by Rashi foundation. I always questioned that what would happen to women who have insensitive husbands and families. What do they do? That reconfirmed my mission all the more. Along with my Store I got into charity work with different NGOs in Lucknow, Bengaluru &Delhi NCR.I partnered with many NGOs to learn and see how they would operate. One thing I observed is that donations come in but empathy is missing. Very few are willing to go out of their comfort zone to make a life worth living for the needy. Few don't need money, all they need is to be heard and felt.
Why did you choose entrepreneurship over a job?
I have been lucky to experience both but I believe in being an empath more than any thing else.It gives me a sense of fulfillment. Being an entrepreneur opens multiple avenues for me to give Bach to the society.
What advice would you give to someone starting out as an aspiring entrepreneur?
Education is must for all aspects. One should be well equipped with all kinds of skills and qualifications to do successful business in 2020.Times have changed and just hiring people to do your job doesnt work. One needs to be well versed with technology, financial planning PR, strategizing as a package.
We at Ra by Rashi Foundation help people develop entrepreneurial skills,mentorship and also help on sustainable ecosystem. We have special packages for women(mid life )who want to start their own.
We provide Internships to college students who want to learn and experience the role of empaths. Feel free to reach out to us on our mail id shared above.
Brutnow Media  is committed to bringing stories from the startup ecosystem, stories that reshape our perspective, add value to our community and be a constant source of motivation not just for our community but also for the whole ecosystem of entrepreneurs and aspiring individuals.
Note: If you have a similar story to share with our audience and would like to be featured on our online magazine, then please write to us at brutnow4@gmail.com, we will review your story and extend an invitation to feature if it is worth publishing.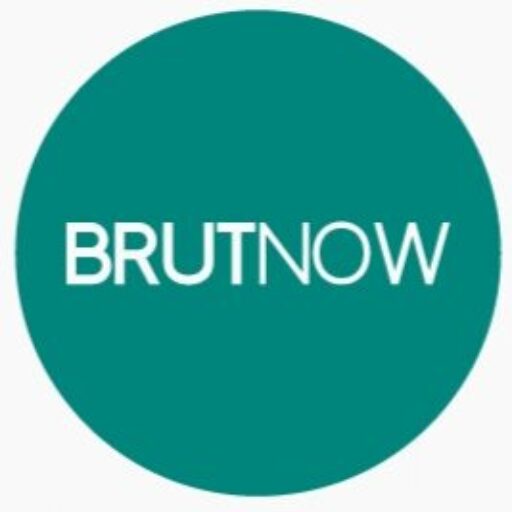 "At Brutnow media we tell you stories of change and those who dared to go the road less taken. Brutnow is a digital platform for your daily bite on what's going on in your socio-economic landscape. We give you glimpses of the entrepreneurial world and highlight young thinkers and builders who may be the next big thing. We also analysis political, economical, technological header for the current scenarios. Our stories feature conversations ,helpful resources and insights from the industry that could be the motivation and push you're looking for the company and your growth. We have interviewed and analyzed over 50+ entrepreneurs and counting , documenting their journey and struggles and their take on the future. An ecosystem of entrepreneurs"