IMD Predicts Rain and Hailstorms Across Western and Central India in Lead-up to Holi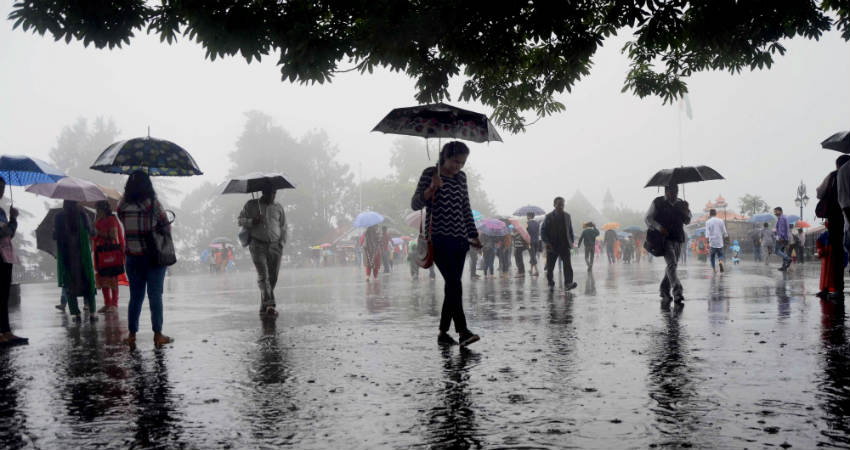 The India Meteorological Department (IMD) has issued a weather forecast predicting thundershowers and hailstorms across western and central India in the run-up to the Holi festival, which will be celebrated on March 7 and 8. The forecast covers Rajasthan, Madhya Pradesh, Chhattisgarh, Maharashtra, and Gujarat, and is expected to last from Saturday until Wednesday.
Two successive extra-tropical weather systems over the region are expected to cause the thundershowers and hailstorms, with the western Himalayan Region also likely to witness isolated to scattered rainfall or snowfall on Saturday and Sunday.
According to the IMD, the Western Disturbance as a trough in middle tropospheric westerlies runs roughly along Longitude 62°E to the north of Latitude 20°N and an induced circulation over north Gujarat in lower levels. A fresh feeble western disturbance as a trough in middle tropospheric westerlies is also likely to affect the northwest, west, and central India region from March 7.
The forecast also predicts isolated light or moderate thunderstorm activity in south Haryana on Saturday and in West Rajasthan until Sunday. Similar weather conditions are also likely to prevail over East Rajasthan, West Madhya Pradesh, Gujarat, Marathwada, and Madhya Maharashtra until March 8. The plains of northwest India are also likely to experience strong surface winds with speeds between 20-30 kmph over the next two days.
Atul Raghav is a talented and driven author who has made a name for himself in the literary world at just the age of 18. With six novels under his belt, he has not only demonstrated his exceptional writing skills but has also generated multiple thousands of dollars in revenue for his clients. Despite his young age, Atul is a true motivator and a firm believer that age is just a number. He is dedicated to his craft and continues to push the boundaries of storytelling.
With a strong background in writing, Atul has honed his skills to create content that captures the reader's attention and delivers a clear message. Whether writing about technical topics, creative pieces, or social issues, Atul has a unique voice that is sure to captivate and inspire his audience.