The Inspiring Story of MBA Chai Wala's Founder – Prafull Billore
The entrepreneur Prafull Billore has become a household name in India and beyond. MBA Chai Wala's founder and owner. MBA Chai Wala is a tea shop chain that serves high-quality tea to clients around the world. His biography is one of perseverance, determination, and a hunger for achievement, which propelled him to become one of India's most successful entrepreneurs. He is a great inspiration to all of the world's young entrepreneurs. His path is evidence that anything is achievable with hard effort, persistence, and a good concept. Despite enduring numerous hardships and obstacles throughout his life, he has become one of the world's most successful entrepreneurs.
Early Life Challenges
The family of Prafull Billore, who was born and reared in a rural town in Madhya Pradesh, India, struggled to make ends meet. Due to financial restrictions, he was forced to leave school after the 10th grade. To support his family, he began performing odd jobs, including selling tea from a roadside stall, but he always knew he wanted to do more. One day, he noticed that the majority of his clients were college students who frequently discussed their professional goals and desire to pursue an MBA degree. Then he had the notion to open a tea stand that catered to MBA students. He imagined he could provide MBA students with a unique experience by giving them tea in a corporate-style environment.
Beginning MBA Chai Wala
The beginning of Prafull Billore's entrepreneurial career began when he traveled to Indore to work for a local company as a sales professional. In 2011, Billore opened his first MBA Chai Wala stall in front of the Indian Institute of Management (IIM), Indore, one of the most famous MBA institutions in India. MBA students were served tea and snacks in a professional setting with a whiteboard, marker pens, and comfortable seats. The concept was an instant hit with the students, who enjoyed the professional atmosphere and reasonably priced, high-quality tea. Prafull also saw that his customers spend considerable time discussing business ideas and preparing for MBA exams at his stand.
The turning point for Prafull Billore occurred when he relocated to Pune, a city in western India, to work as a sales executive. One day, while drinking tea with his co-workers, he noticed that there was a market need for affordable and easily accessible high-quality tea. Motivated by this notion, he began experimenting with other tea blends and produced his original formulas.
He then began selling his tea on the streets of Pune, and as news of his high-quality tea spread, his business developed rapidly. While working there, he saw that there were no decent tea vendors in the vicinity. This inspired him to open his tea stand. He began selling tea in front of the office building and quickly gained popularity among the employees. Prafull Billore discovered there was a substantial demand for high-quality tea, so he decided to turn his hobby into a business.
Expanding MBA Chai Wala
The beginning stages of MBA Chai Wala were difficult. To establish his firm, Prafull Billore had to borrow money from his friends and family. He spent several hours ensuring that the tea was of the finest quality and the service was excellent. Despite obstacles, he stayed hopeful and focused on his objectives. He believed he was capable of greatness, and he was determined to find a method to make his goals come true. Soon after establishing a strong customer base, his firm began to expand. In response to the popularity of his initial stall, Prafull Billore opened more MBA Chai Wala locations in cities throughout India. He recognized that his idea had the potential to become a national brand and was determined to make it so.
In 2014, he built his first official MBA Chai Wala store in Pune, and since then, MBA Chai Wala has expanded to more than 50 locations across India. MBA students and business executives searching for a quiet spot to work, debate business ideas, or simply enjoy a cup of tea frequent this establishment. The success of Prafull Billore did not end there. MBA Chai Wala has expanded internationally, establishing locations in the United States, the United Kingdom, Australia, Canada, and Dubai. The objective of Prafull Billore was to develop a brand that caters to the needs of MBA students and business professionals around the world, and he has accomplished this. His tea stands have gained notoriety for their delectable tea and distinctive branding.
Each tea stall is adorned with inspirational and motivational posters and slogans. His achievement has been acknowledged by many, and he has received numerous honors for his entrepreneurial endeavors. His dedication to quality has been a crucial factor in his success. Billore collects the finest tea leaves from around the globe and combines them to create distinctive and delectable flavors. He also invests in his employees by providing them with comprehensive training so they can provide the same level of quality and customer service that he does.
Difficulties Faced
The voyage of Prafull Billore was not without obstacles. When he founded MBA Chai Wala, he faced intense competition from other tea dealers, and many individuals questioned the practicality of his business plan. In addition, the initiative began. Despite these obstacles, Prafull persisted and believed in his concept. Prafull had to rely on loans from family and friends to set up the stalls. He was certain that there was a market for a professional tea stall that catered to the demands of MBA students and business professionals, and he was proven correct.
Success Factors
MBA Chai Wala's success can be ascribed to several reasons. Initially, the notion of a professional tea stand that caters to MBA students and business professionals is novel and original. Prafull Billore saw the market gap and developed a brand that suited the specific requirements of his target audience. Second, the tea offered at MBA Chai Wala is of superior quality. Billore obtains premium tea leaves from Darjeeling and Assam, and the tea is brewed to perfection, making it a favorite among tea enthusiasts.
Learnings that can be learned from Prafull Billore:
The story of Prafull Billore is an inspiration for young entrepreneurs everywhere. Despite confronting countless obstacles, he remained committed to his aims and never abandoned his aspirations. He is evidence that anything is achievable with hard effort, persistence, and a brilliant concept. Perseverance is one of the most significant lessons that budding entrepreneurs may learn from Prafull Billore. There will be countless difficulties and setbacks throughout the process of launching a firm. Yet, as demonstrated by Prafull Billore, it is possible to overcome these obstacles and achieve success if you remain focused on your objectives.
The importance of quality is another essential lesson that budding entrepreneurs can learn from Prafull Billore. Many firms in today's fast-paced world are only concerned with profit maximization and cutting shortcuts wherever feasible. But, as demonstrated by Prafull Billore, investing in quality can be a major success factor. By focusing on delivering products and services of the best quality, he has established a consumer base that keeps coming back for more. Ultimately, Prafull Billore's narrative serves as a reminder that financial gain is not the only measure of success.
MBA Chai Wala has been a financial success, but Prafull Billore has also positively impacted the lives of his employees and clients. By offering affordable, high-quality tea, he has brought joy and comfort to many individuals around the world.
(Assisted By Mradubhashini Jain – Brutnow Intern)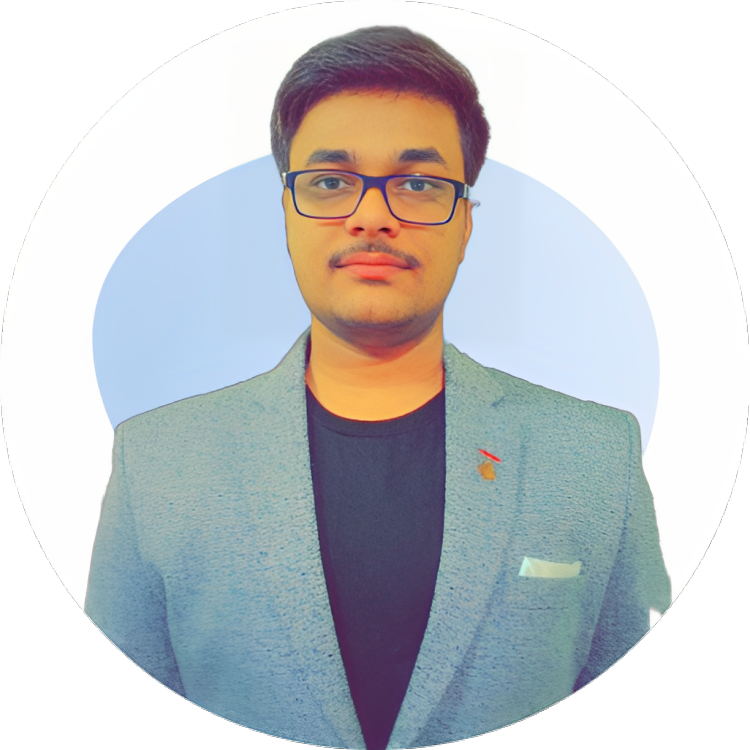 Meet Atul Raghav, a prodigious author who has taken the literary world by storm at the tender age of 18. With an impressive portfolio of six novels already published, Atul has not only showcased his extraordinary writing prowess but has also generated substantial revenue for his clients. His remarkable achievements are a testament to his talent, determination, and unwavering passion for storytelling.
Despite his youth, Atul Raghav has become a source of inspiration for aspiring writers worldwide, proving that age is merely a number when it comes to unleashing one's creative potential. His journey serves as a powerful reminder that talent knows no boundaries and that dreams can be realized at any stage of life.
Moreover, Atul Raghav's talent has not gone unnoticed by the literary community and top brands around the globe. His exceptional writing skills have led to collaborations with renowned companies, where he has contributed his creative expertise to elevate their brand messaging and storytelling. His impressive achievements were recognized and celebrated when he received the prestigious nomination for the Indian Young Achievers Awards in 2023.
Atul's ability to craft captivating narratives and deliver impactful content has made him a sought-after collaborator for brands seeking to engage their audiences in a meaningful way. Through his words, he has breathed life into marketing campaigns, brand stories, and digital content, leaving a lasting impression on consumers and driving exceptional results.
At such a young age, Atul Raghav has accomplished what many seasoned writers can only aspire to achieve. His unwavering dedication, remarkable talent, and entrepreneurial spirit have propelled him to new heights in the literary world. As he continues to push the boundaries of storytelling, there is no doubt that his future holds even greater success and recognition.